The haunted Colombia's Hotel del Salto: Despite its beauty, various newspapers stated that there occurred numerous cases of suicides.
Tequendama Falls Hotel overlooking Tequendama Falls.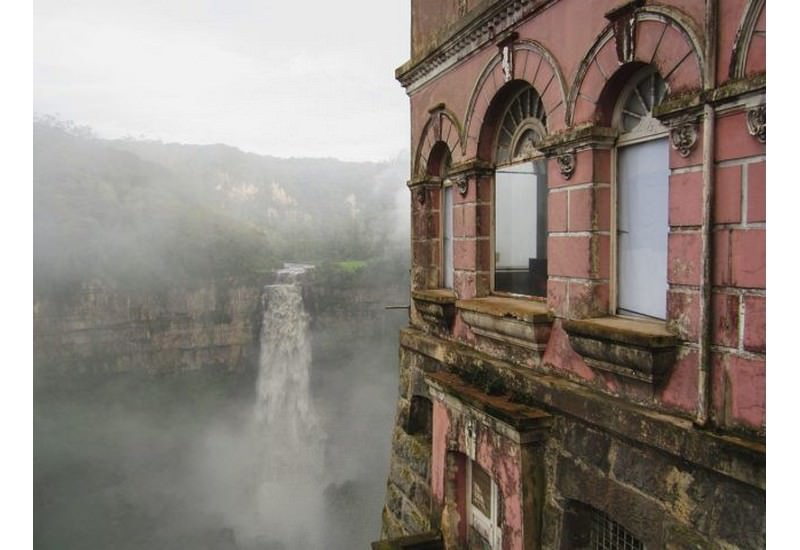 Source: Wikipedia.org
As one of the most famous places for visitors to Bogota, the deluxe Hotel del Salto in San Antonio, Tequendama, was initially constructed in 1923 as a private villa for architect Carlos Arturo Tapias.
The construction displayed marvelous French design and high windowpanes. It was constructed as a representation of the elegance and sophistication of the elite class of the 1920s. "The Mansion of Tequendama Falls, "as it was called, was constructed through the administration of Pedro Nel Ospina (1922-1926).
Tequendama Falls Hotel before renovations.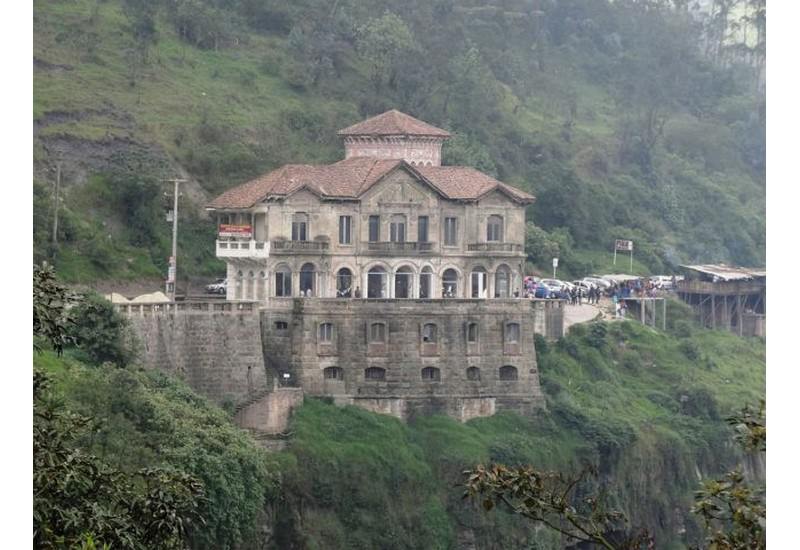 Source: Wikipedia.org
By 1928, an extension had been built, and the construction had opened as a hotel for wealthy tourists touring the Tequendama Falls region. This venture was very successful, as the hotel would be in service for the following 60 years.
Beginning in July 1950, the building was to be reconstructed into an eighteen-floor hotel. Still, that development never started, and the Hotel Del Salto remained on until the original construction became too broken to operate from the ever-increasingly dirty Bogota River.
Tourists slowly lost their excitement for the area, and the hotel closed in the early part of the 1990s and was left broken ever since.
Located opposite the waterfall and on the edge of the cliff, it provided a fantastic view for its guests.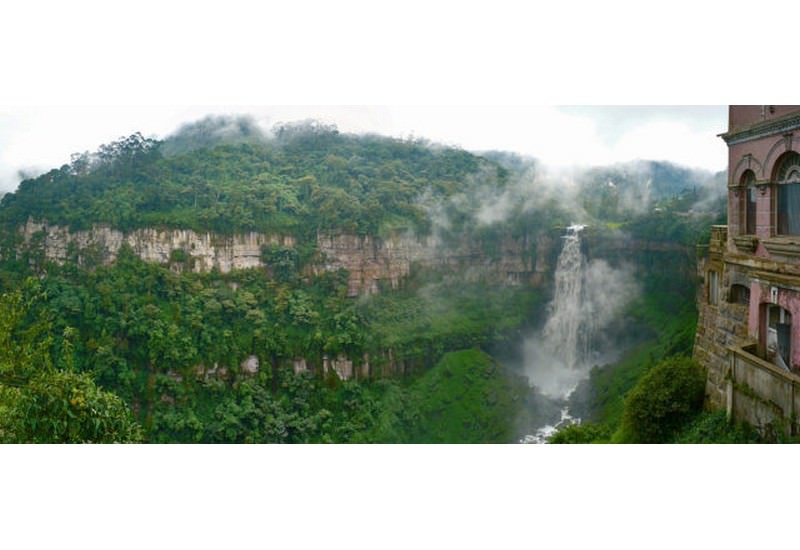 Source: Wikipedia.org
Tragically, it was also the scene of many suicides. This made others think that the hotel is haunted.

According to the town myth, the original Muisca Indians used to jump from Tequendama Falls (to avoid arrest by Spanish conquerors throughout the conquest of South America). After that falling, they would mutate into a hawk and fly to their liberty. This mythical tale brought the broken-hearted who leaped to their death from the hotel's cliffs viewing the falls.
The hotel shut down in the early 90s, believed to be linked to contaminated river water.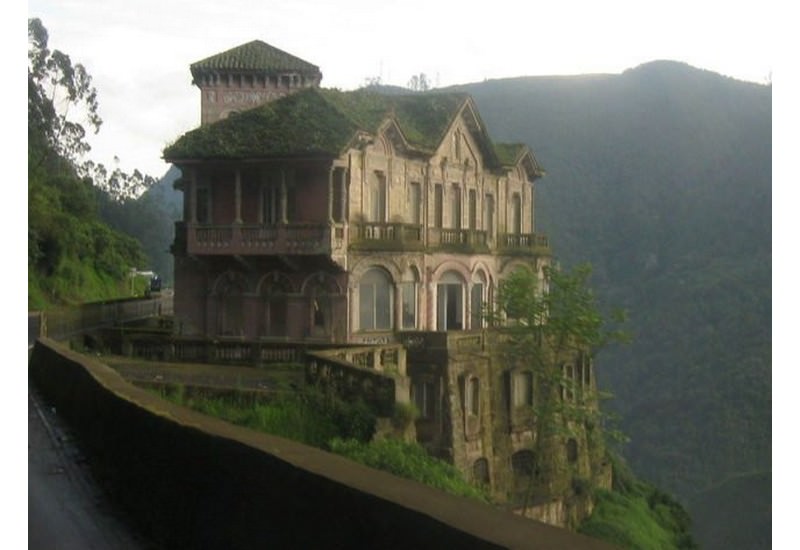 Source: Wikipedia.org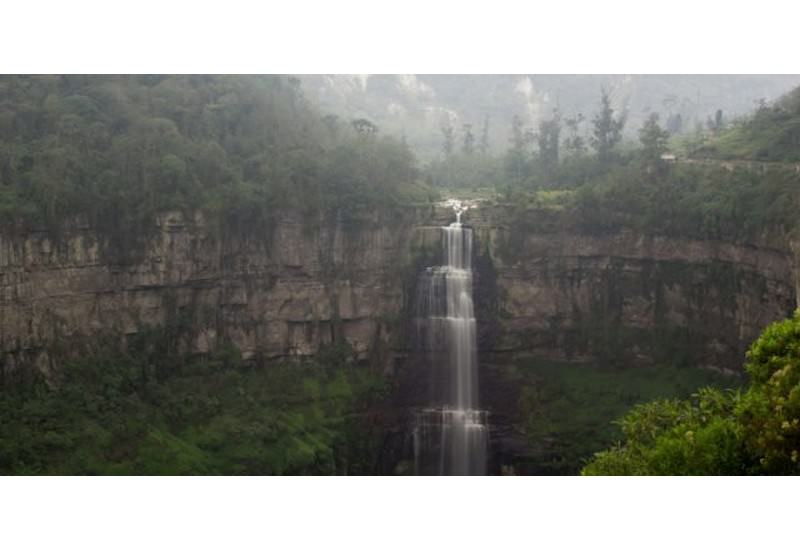 Source: Wikipedia.org
After Spanish colonization, the falls attracted Muisca people who opted for the powerfully poetic end of falling to their deaths rather than a life of servitude.

In 2011, the EFFPN and UCINS established a joint rehabilitation effort of the hotel's complex structure. Their purpose was to transform the Hotel Del Salto into a museum and as a national symbol of cultural heritage and environmental recovery.

The new name "Tequendama Falls Museum of Biodiversity and Culture," in 2013, the estate reopened as a museum and the first exhibit: "Caverns, ecosystems of the subterranean world."