McDermott's Castle Island is located in Roscommon, Ireland, 3 kilometers NE of the town of Boyle. It consists of a small island and a castle built on it.
The history of the castle dates to the 17th century when McDermott clan was the owner of the island. Then, the family had to give the ownership of the island to the King, who built the castle during the 19th century with the purpose of hosting parties and events.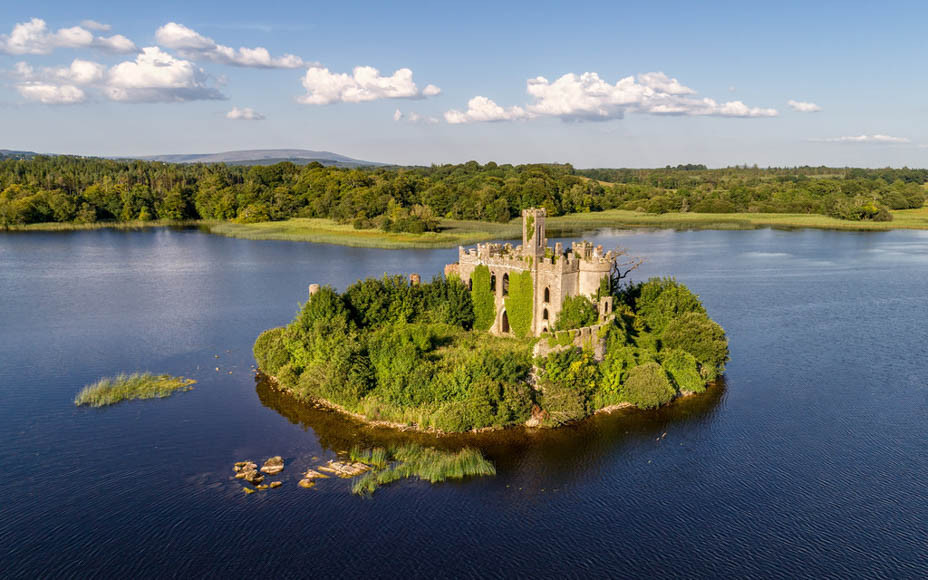 Photo Credits: hesteepletimes.com
The island unfolds a magical panorama, with the castle looking like a floating building. It also inspired the famous poet William Butler Yeats, who apparently fell in love with the castle and the histories attached to it. Legend has that a girl named Una, the daughter of McDermott chief, fell in love with a boy from a lower-class family. Since her father disapproved this love, he didn't allow his daughter to meet the boy. As a result, the boy would swim to reach the island and meet his lover. But one day tragedy struck and the boy drowned. Una also died from grief and both of their bodies are said to be buried under a tree in the island.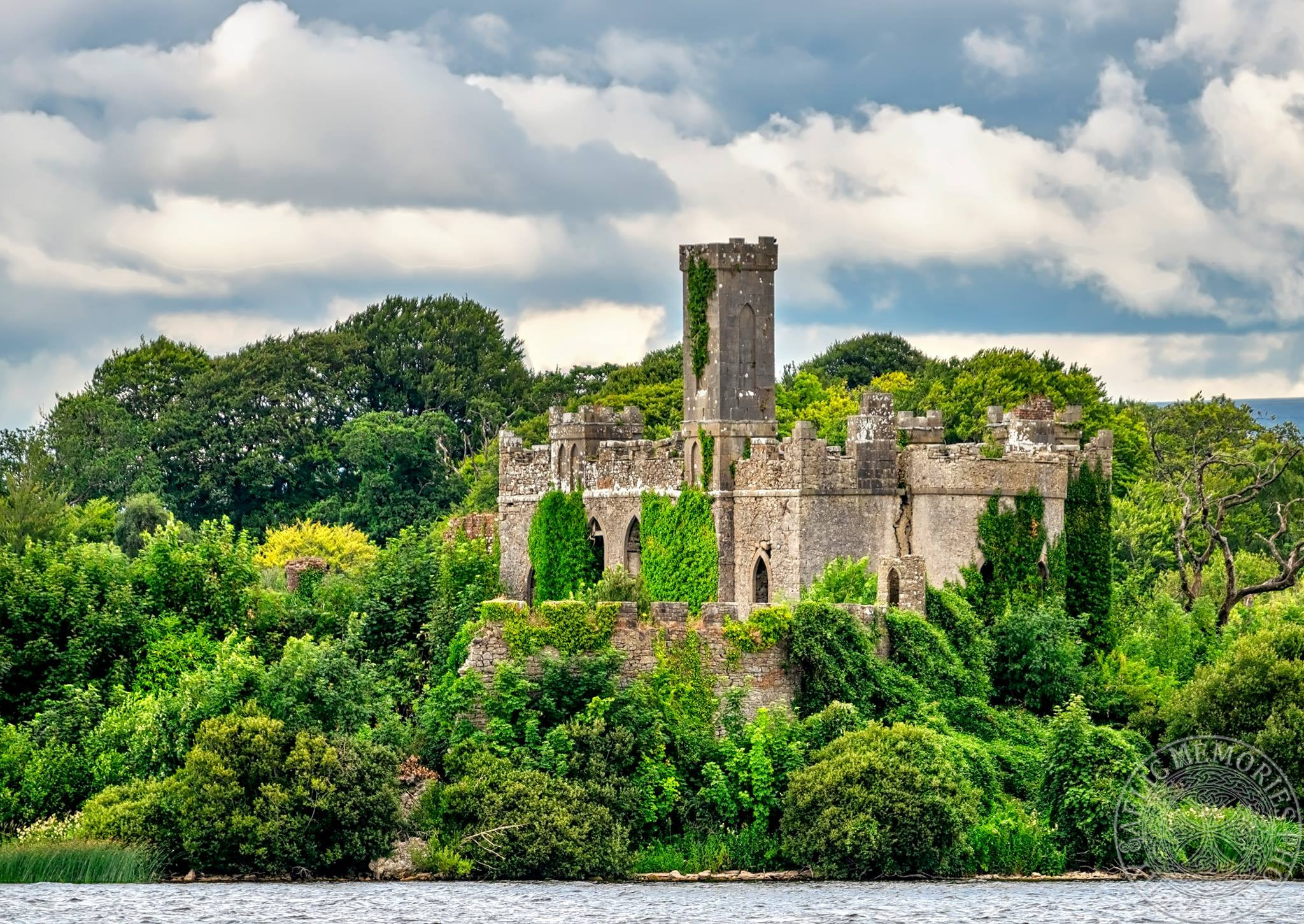 Photo Credits: Wikimedia.org
Today the castle is only a ruin. However, an auction is announced to be happening from 7th to 13th of December 2019, with price for the island starting at 90.000$. Now visitors are only allowed to see the castle from a safety perimeter on boats, as the ruins are dangerous. There are several tour providers that offer their service during summer.

Would you buy the castle?