We have seen different types of ghost villages and cities during our journey of the abandoned. We have learnt about villages where nature has taken over and cities lost underwater. This time we are covering a completely different type of abandonment. So stay tuned.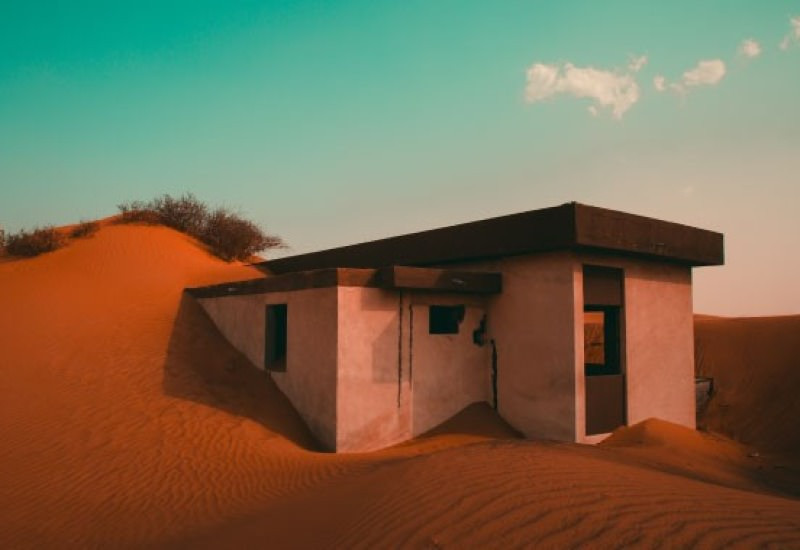 © Photo Credits: in.musafir.com
Located about 37 miles from Dubai, the ghost village of Al Madam sits abandoned and covered in sand. The village is an ex-settlement of the Al Kutbi tribe of United Arab Emirates. You might think that a sand storm struck the village and caused the inhabitants to leave their houses but it's not like that. 

According to the legend, the people of Al Madam were forced to leave their houses due to beliefs that jinns wandered through the village.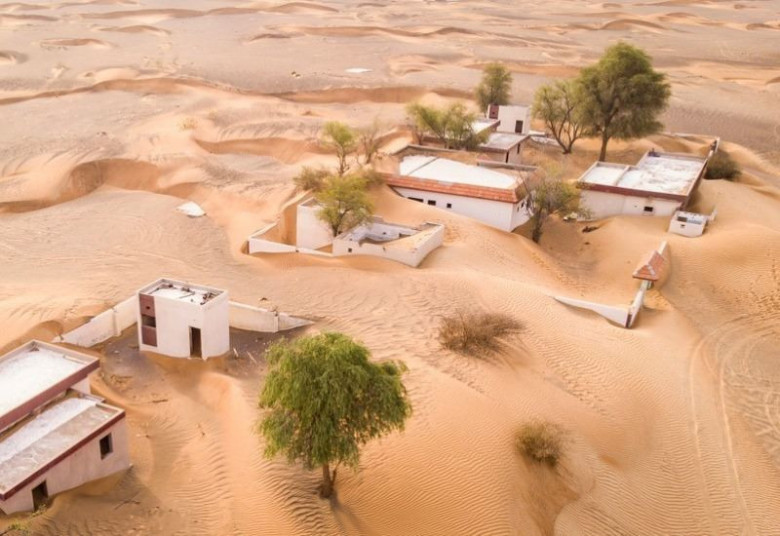 © Photo Credits: Katiekk/Shutterstock.com
 For all of you who don't know, jinns are supernatural creatures in Islamic religion that live among humans but cannot be seen. 

The villagers argue that it was the jinns that made them leave their houses, but it's probably because the sands of the desert aren't very welcoming.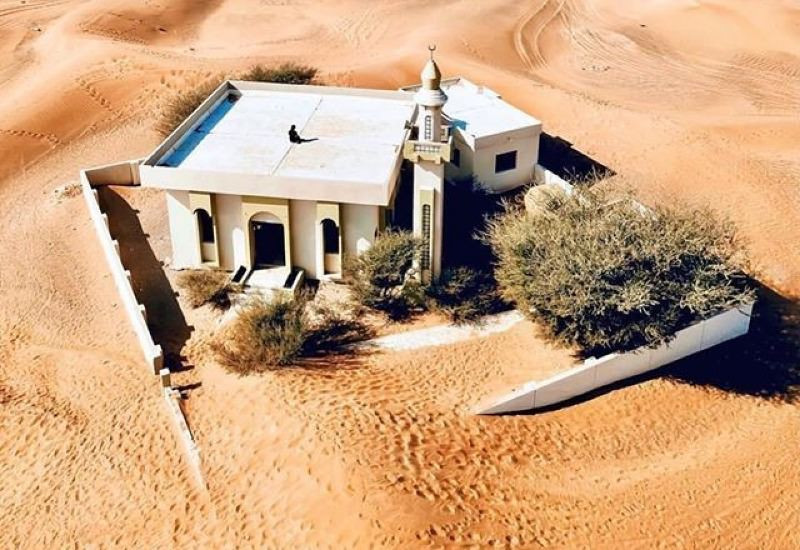 © Photo Credits: pinterest
 When asked, the ex-inhabitants of Al Madam said that there was something about the sand there. It was very "unwelcoming". Worried about the problems with the sand and reinforced by the thoughts of jinns wandering there, the villagers decided to abandon their houses forever. 

The village of Al Madam was constructed between 1970 and 1980 and was abandoned not long after finishing.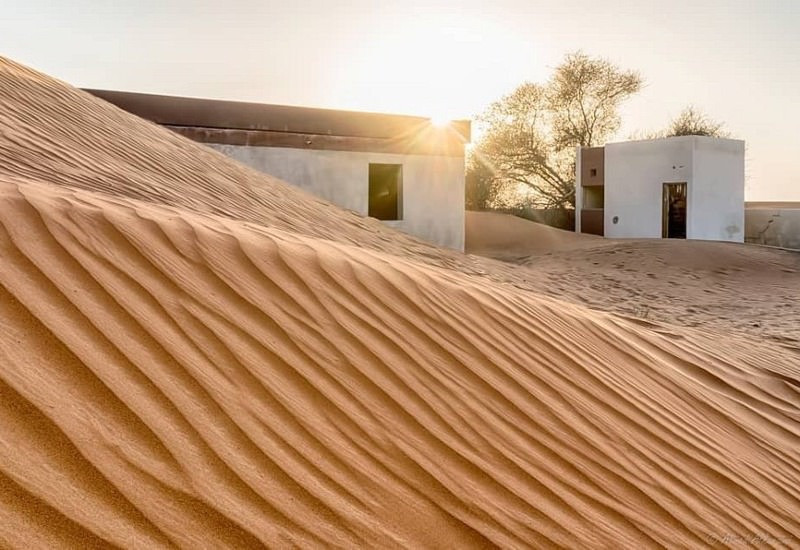 © Photo Credits: cooldisel/instagram
The village of Al Madam  was constructed between 1970 and 1980 and was abandoned not long after finishing. It consists of small, well-built houses organized in two rows and of course, a mosque. Today, all that is left from the village are houses almost fully covered in sand and scorpion traces above the sand. It is now known as the old town of Al Madam and has turned into a popular tourist spot. It's a very good exploring option for people that love abandonments.