Cemeteries are, by their nature, full of stories.
"Our relationships with the places we visit can be deepened and enriched by learning the stories of those who came—and stayed—before us,"
The Kiss of Death, Spain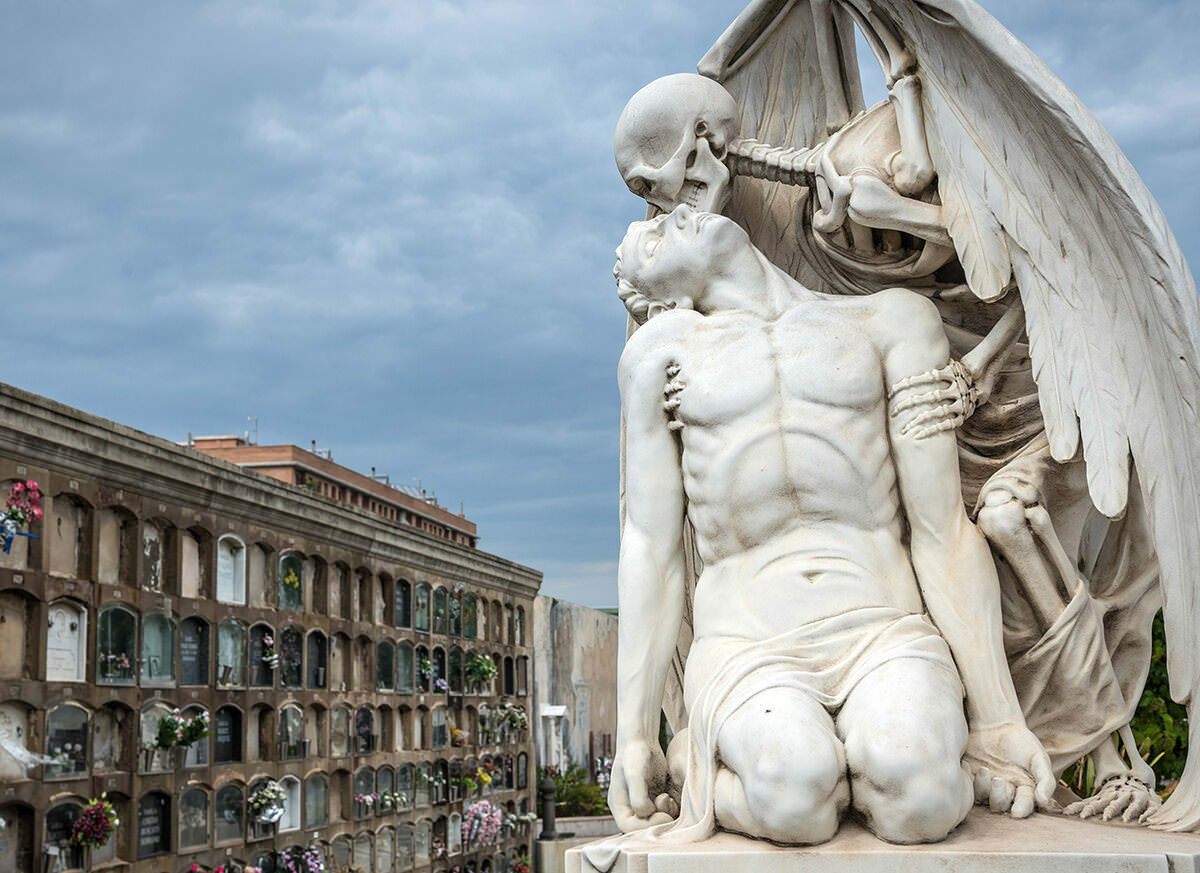 ©SHUTTERSTOCK
The Kiss of Death, designed by Joan Fonternat and carved by Jaume Barba in 1930, in Barcelona's Poblenau Cemetery. It marks the grave of textile manufacturer Josep Llaudet Soler. 
Reilig Odhrán, Scotland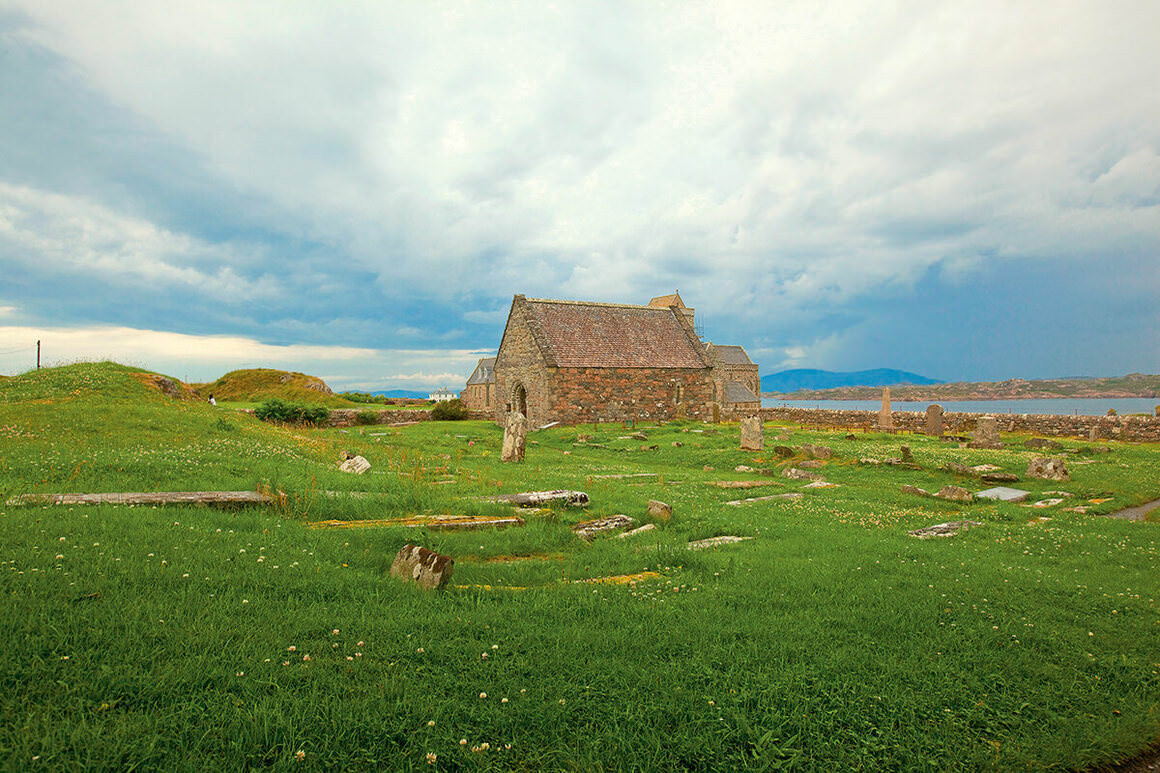 ©SHUTTERSTOCK
Reilig Odhrán is a graveyard on the Isle of Iona in Scotland's Inner Hebrides. In the 16th century, the site was determined to have held 48 Scottish, eight Norwegian, and four Irish kings.

Merry Cemetery, Romania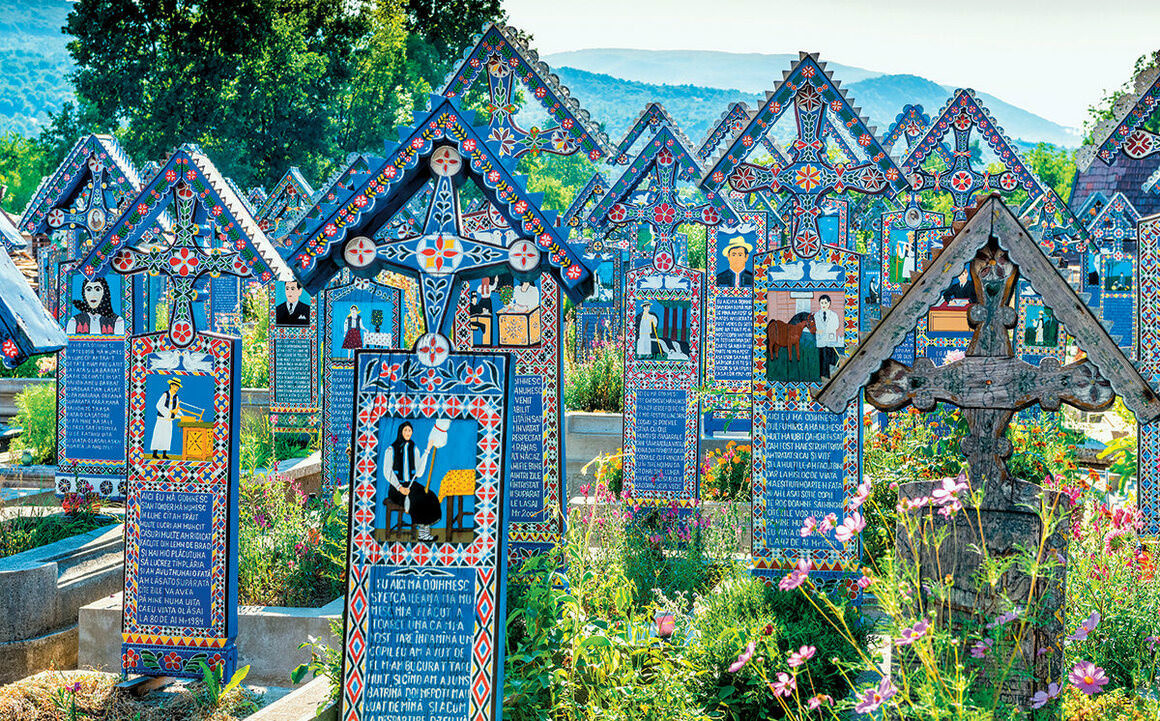 ©SHUTTERSTOCK
The Merry Cemetery is a cemetery in the village of Săpânța, Maramureş county, Romania. It is famous for its brightly colored tombstones with naïve paintings describing, in an original and poetic manner, the people who are buried there in addition to scenes from their lives. 

Omar Khayyám's tomb, Iran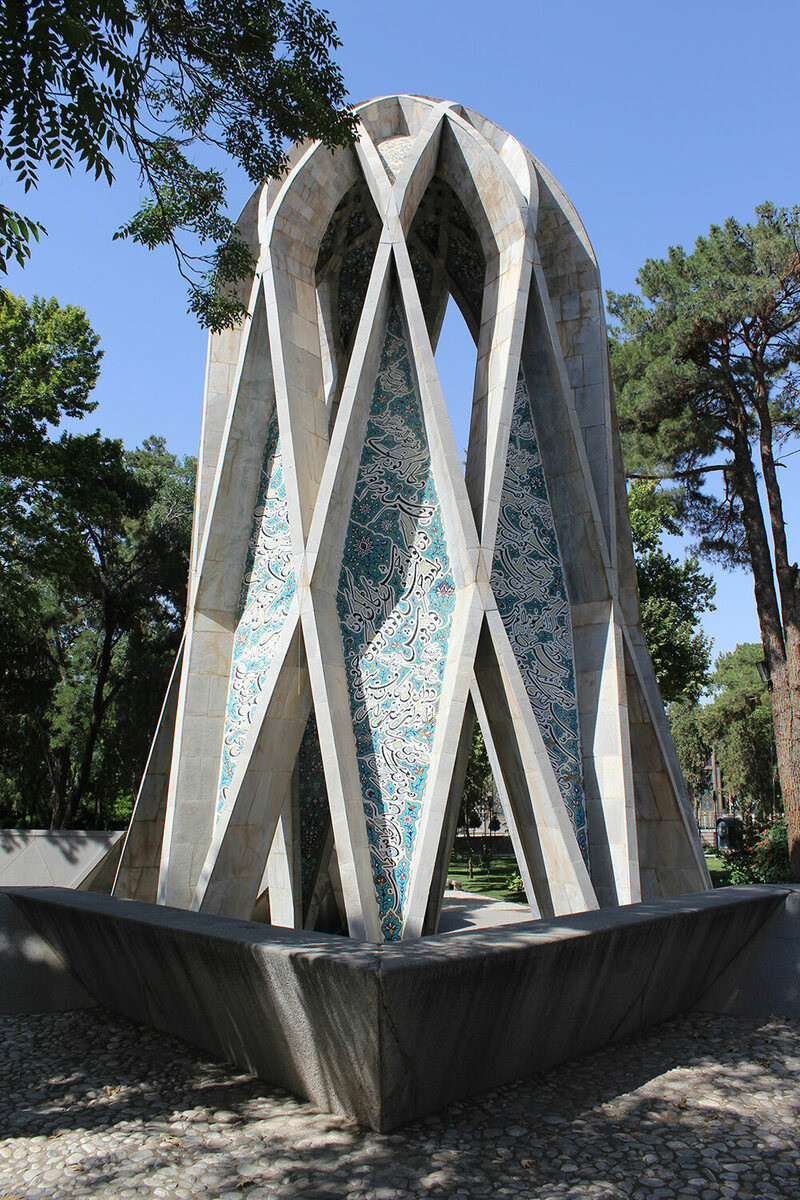 ©SHUTTERSTOCK
Omar Khayyám's tomb complex in Nishapur, Iran, where he died, was designed by architect Houshang Seyhoun in 1963.

Waverley Cemetery, Australia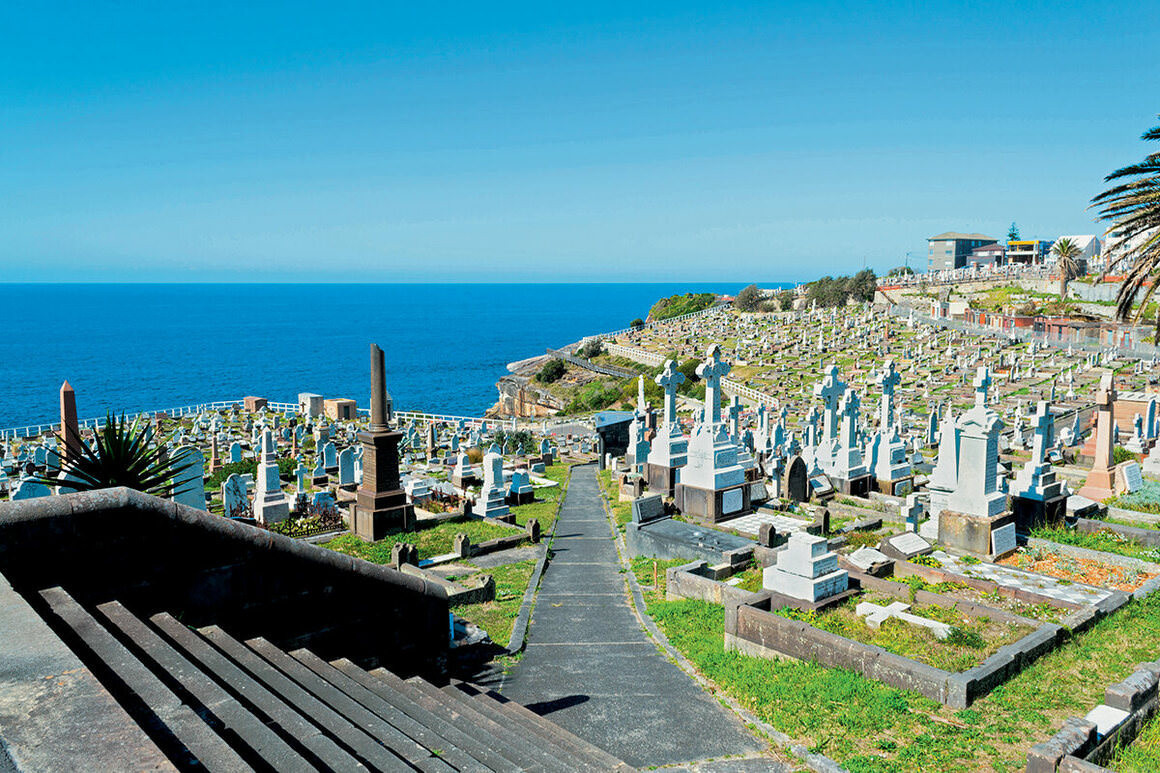 ©SHUTTERSTOCK
Waverley Cemetery, New South Wales, Australia, holds the graves of many notable Australians. 
Opened in 1877 and built by R. Watkins and P. Beddie, the cemetery is noted for its intact Victorian and Edwardian monuments. 
Angelus Rosedale Cemetery, United States
©LIBRARY OF CONGRESS/ CAROL HIGHSMITH
Angelus Rosedale Cemetery, Los Angeles, is the resting place of Hattie McDaniel, the first African-American actress to win an Oscar. Her original wish, to be buried at the Hollywood Memorial Cemetery, was denied because at the time of her death in 1952, it was segregated.

Il Cimitero Acattolico di Roma, Italy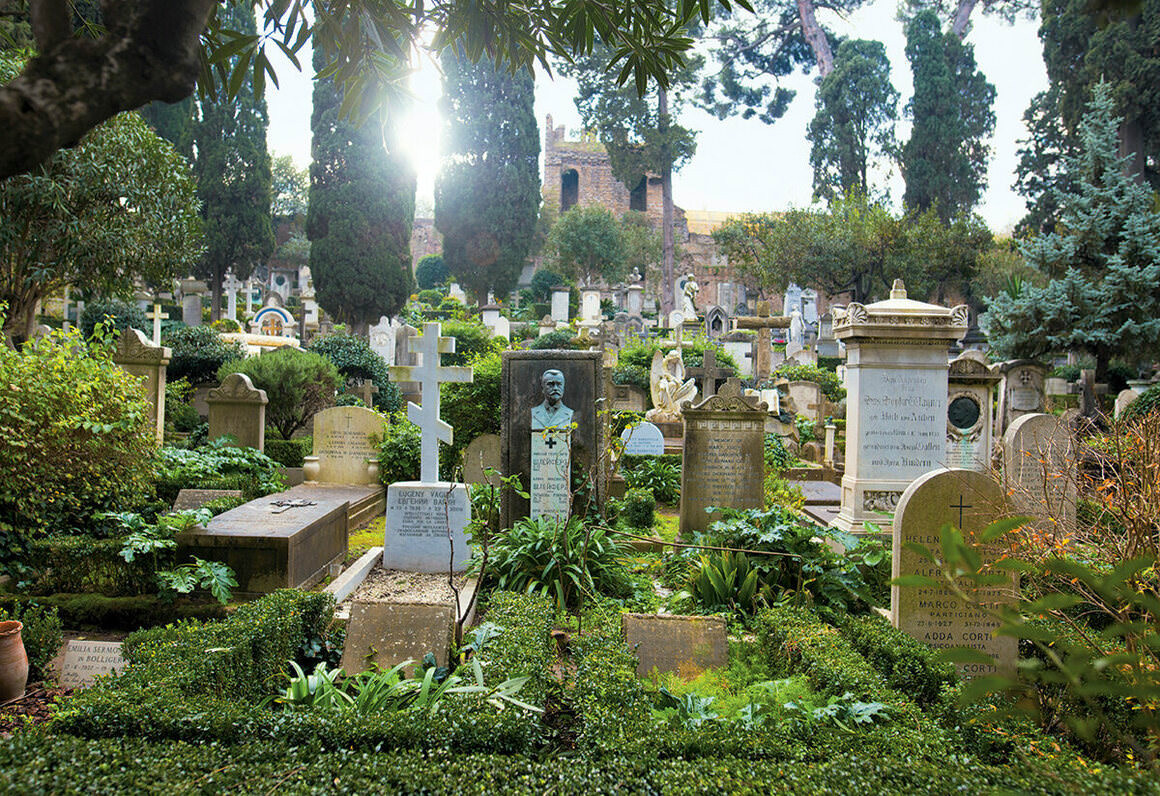 ©SHUTTERSTOCK
Il Cimitero Acattolico di Roma is the "Non-Catholic" cemetery of Rome, Italy. Prior to 1738, the Vatican prohibited people who were not Catholic from being buried in the city.

Kungshögarna, Sweden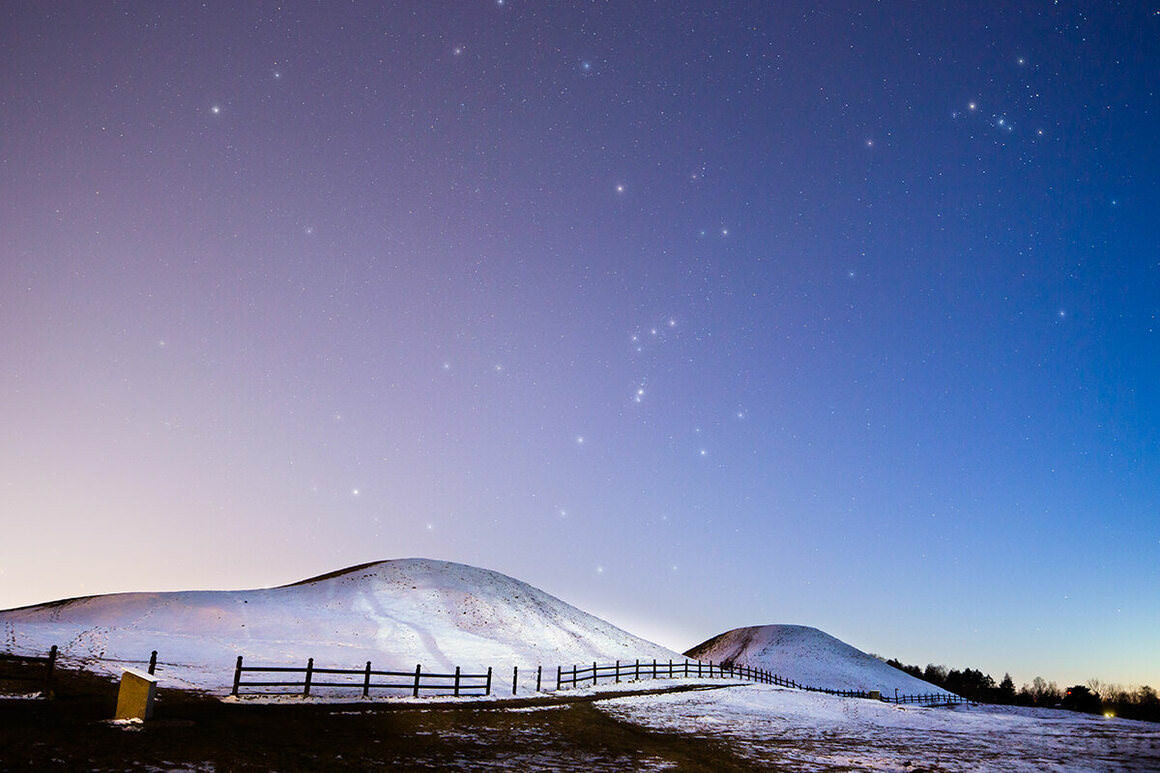 ©SHUTTERSTOCK
The Royal Mounds (Swedish: Kungshögarna) is the name of the three large barrows located in Gamla Uppsala. According to folklore, the three gods Thor, Oden and Freyr would be at rest in Kungshögarna or Uppsala högar (from the Old Norse word Haugr meaning mound or barrow; cognate English Howe).

The Sengakuji, Japan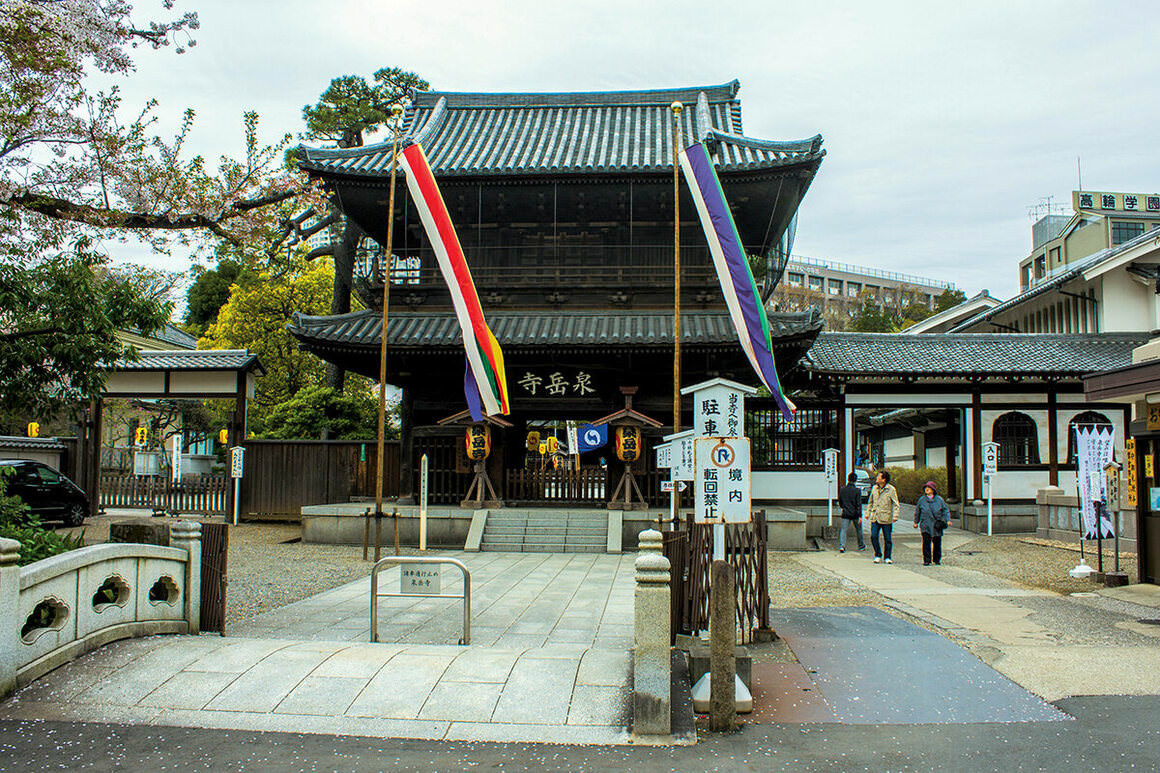 ©SHUTTERSTOCK
The Sengakuji Buddhist temple complex in Tokyo, Japan, is where the famous 47 Ronin are buried.
Sengakuji was built by Tokugawa Ieyasu, the first Shogun of Edo era, in 1612 near Edo Castle as an establishment of Dogen's tradition. However, after only 30 years, it was devastated by fire and this led to a reconstruction at the present site.
Sengakuji is now regarded as a temple closely related to the Ako Gishi, but it was in fact one of the three principle temples of Edo(old Tokyo) and known in its own right as a prestigious Buddhist institution. Many dedicated monks gathered from all over Japan (it was said that numbers sometimes reached 200) to deepen their practice and study. To this day this tradition continues. Numbers are considerably less, but young training monks still practice here whilst studying Buddhism at university.
La Recoleta, Argentina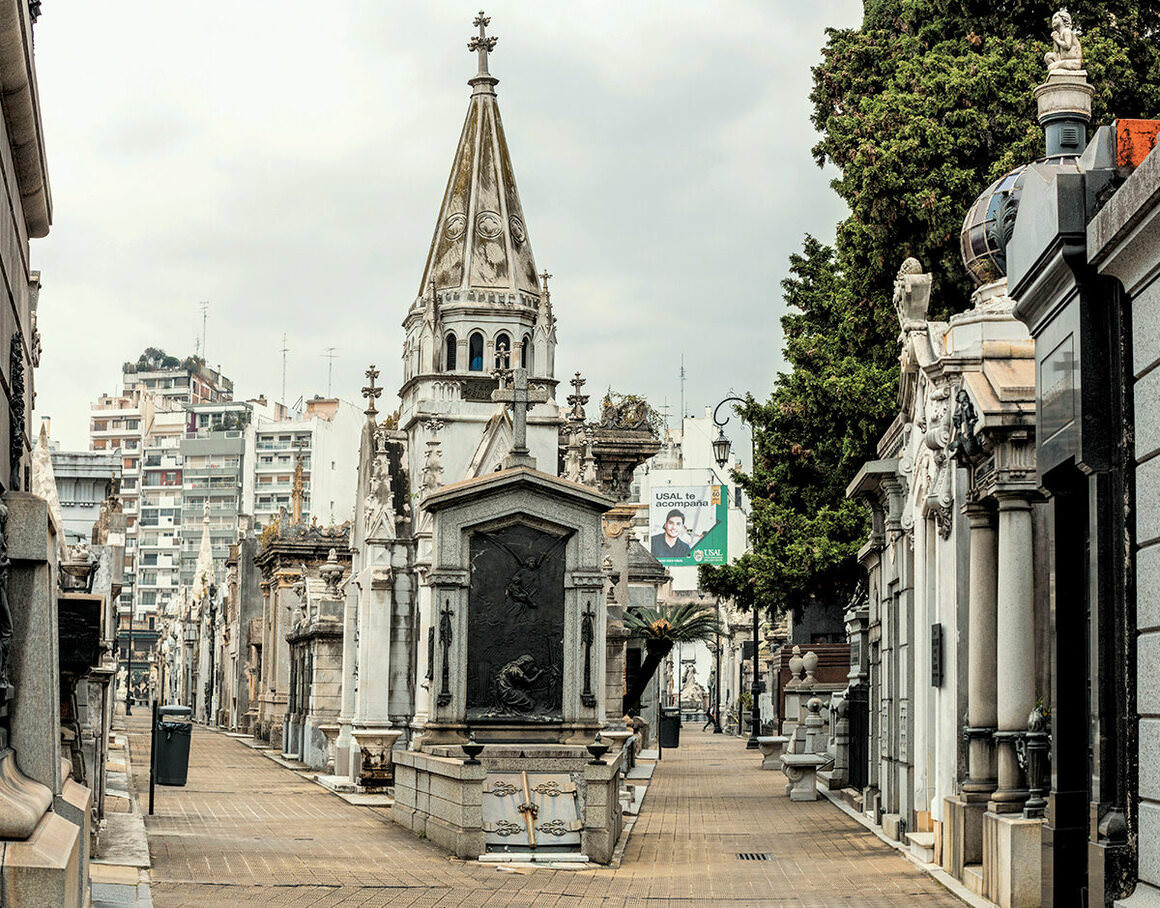 ©SHUTTERSTOCK
La Recoleta Cemetery is a cemetery located in the Recoleta neighbourhood of Buenos Aires, Argentina. It contains the graves of notable people, including Eva Perón, presidents of Argentina, Nobel Prize winners, the founder of the Argentine Navy, and a granddaughter of Napoleon.

Highgate Cemetery, United Kingdom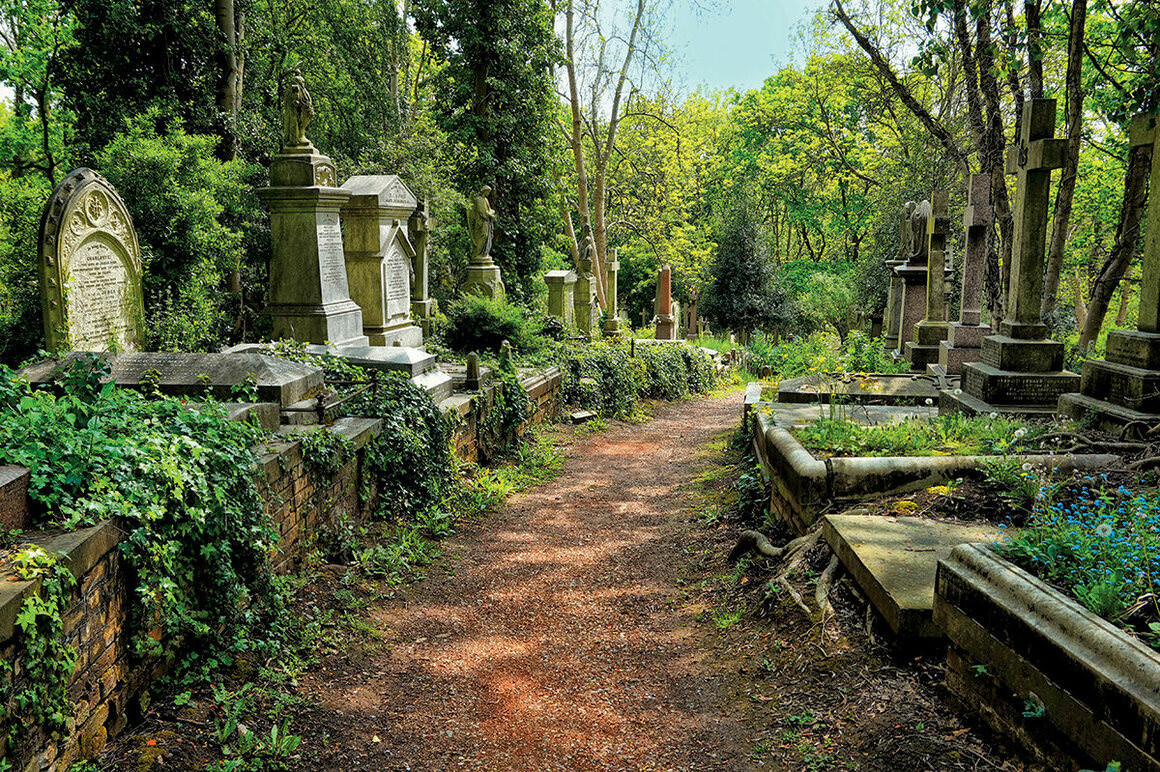 ©SHUTTERSTOCK
Highgate Cemetery, London, holds the grave of Karl Marx, among other famous figures
There are approximately 170,000 people buried in around 53,000 graves across the West Cemetery and the East Cemetery at Highgate Cemetery.