It was the 17th century when the Kacchwaha ruler of Amber, Bhagwant Das built the fort named Bhangarh for his son Madho Singh I, who became later ruler of the state of Rajasthan after his elder brother committed an unexpected suicide.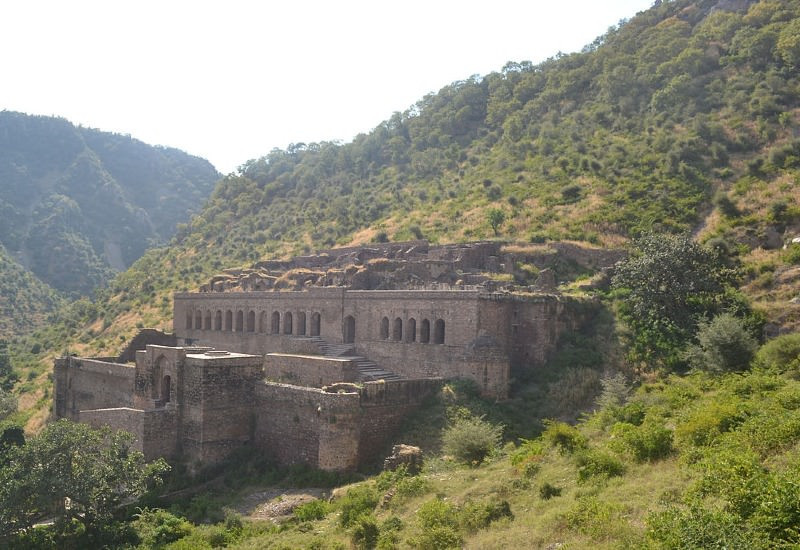 © Photo Credits: Himanshu Yogi
The fort was built in the foot of the hills on a sloping terrain in the Aravali range of hills, where also the border of Sariska Reserve is located. The King's palace in the fort is located in the lower slope of the hills and it provides a majestic scenery of ponds surrounded by trees and a natural stream falling directly into the pond inside the areas of the palace.

However, as beautiful as it looks, the more haunting it is nowadays.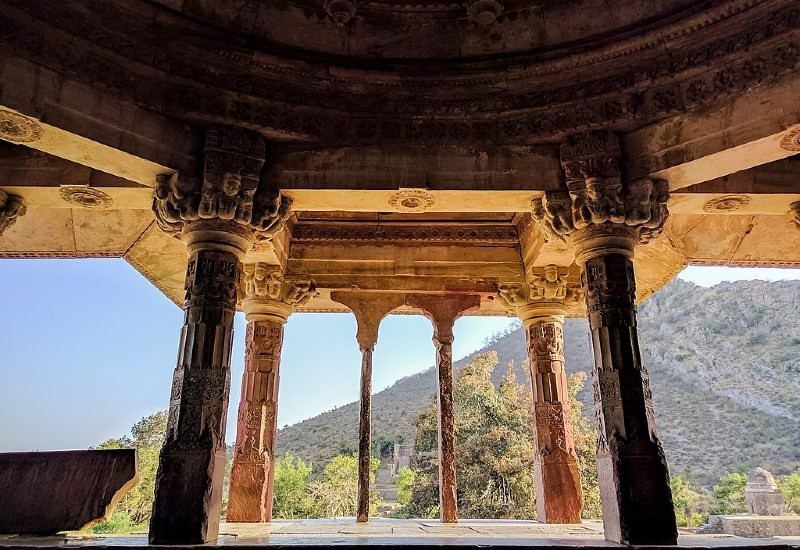 © Photo Credits: onceinalifetimejourney.com
According to the legends, they say that there was a holy person named Baba Balak Nath that lived in the areas of the fort and it was his order that no other house within the inside areas of Bhangarh should be taller than his house and if the shadows of such houses would fall over his house, the fort shall be cursed and destroyed. 
Another story from the folklore says that a black magician in the city once fell in love with a beautiful Bhangarh princess named Ratnavati. One day he followed her to the marketplace in the town and offered her a love potion that he made himself. 
Unfortunately the princess declined his offer and threw the bottle into a big boulder which then fell and rolled over the magician, crushing him to death.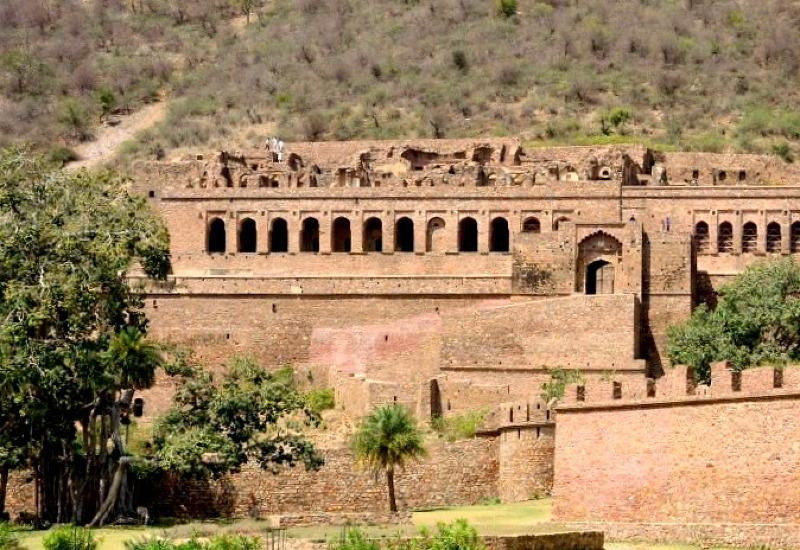 © Photo Credits: roamingclan.com
These are two of the reasons that legendsays why the place is haunted. These days, the fort has become an attractionand is open for tourism. Many influencers and bloggers go there to film thehaunting experience at night and the results are stunning…