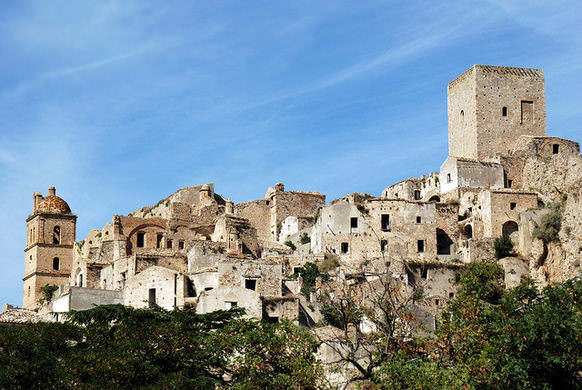 © ivo.spadone/Flickr (Creative Commons)

The town of Craco has an oddly long history, with details of rulers and events being explained to the root. Originally named 'Montedero', the town of Craco was built by the Greeks who moved inland from the coast of Basilicata around 540 AD. The town is located on top of a rocky hill, 1300 feet above sea level. The position of the town was not randomly selected, but served as a strategic viewpoint for possible attacks. Of course it offered a stunning panorama of the surrounding valleys as well.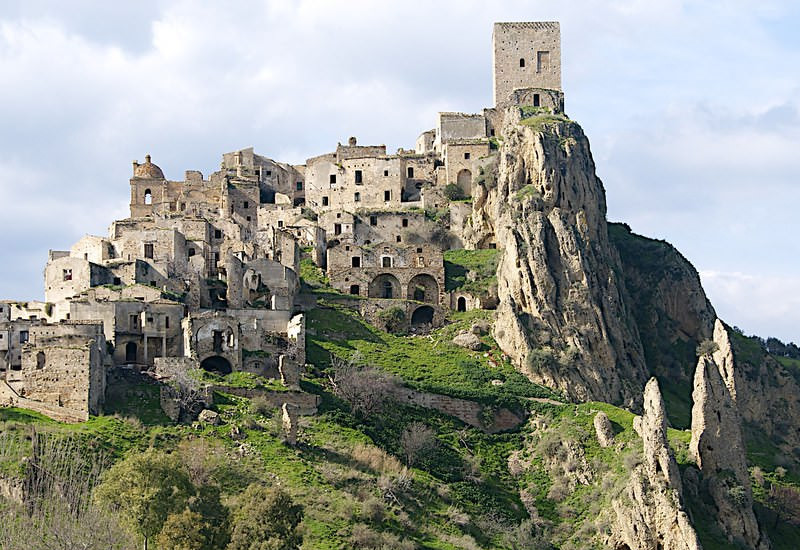 © Jane Drumsara/Flickr (Creative Commons)

Craco has seen hundreds of leaders throughout its millennial history. The land was firstly controlled by its owner, Archbishop Arnaldo, who called the area 'Grachium'. Arnaldo is estimated to have been the ruler in 1060 AD, the time when most of the buildings of the town were built. The second ruler of the town was Eberto, who is known as the man who established the feudal order for the first time. In the period between 1179 and 1276, a university was built along with the main tower of the town, which was later turned into a prison by Federico II, another ruler of the town. Craco saw its peak durin the XIII-XVI centuries, with the population thriving to an amusing 2590 in 1561, almost 6 times higher than in 1277. It continued to rise in the upcoming centuries. A monastery was built into the town, driving the economy of the agricultural-based town forward, through the introduction of religion and science.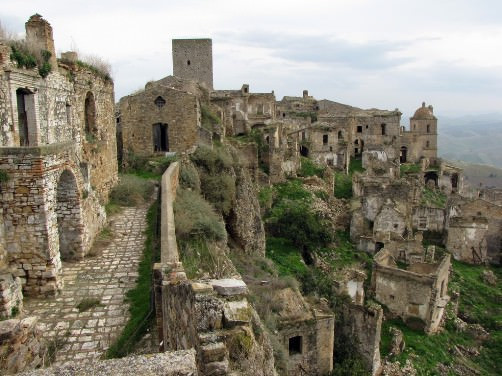 © bandonadacidade.blogspot.com.es

However, the town of Craco had its rise and its fall. In 1656 the town was devastated when a plague struck, leaving hundreds of people dead. The population of town dropped drastically and people desperately stared immigrating. Since the town was built on a clay-composed hill, the terrain was not stable at all. Not to mention the fact that the territory of Basilica is one of the most earthquake-prone areas of Italy. This was the reason that the town was hit by numerous natural landslides that turned the town into a non-safe place to leave. Even though the town survived for a thousand years, overcoming the plague and famine amongst other things, the landslides did not stop. The town took a final blow in 1980 when a strong earthquake made all the inhabitants leave their homes for their own safety, leaving the town completely abandoned.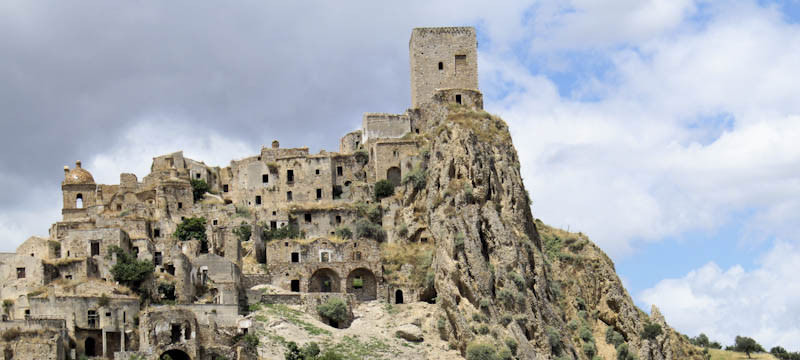 © italiannotes.com

Today, Craco has turned into an overgrown, derelict town. The town is only accessible by guided tours as it's a dangerous place to be. However, it's still one of the best locations that we have ever reviewed due to it rich history and beautifully preserved buildings. It has also been a popular filming location with several movies being shot there. In 2010, the town of Craco was included in the World Monuments Fund.