It might sound like a scene out of a sci-fi movie but actually this breathtaking scenery is real and is located in Vágar. The lake is called Sørvágsvatn and it's the largest one in the Faroe Islands.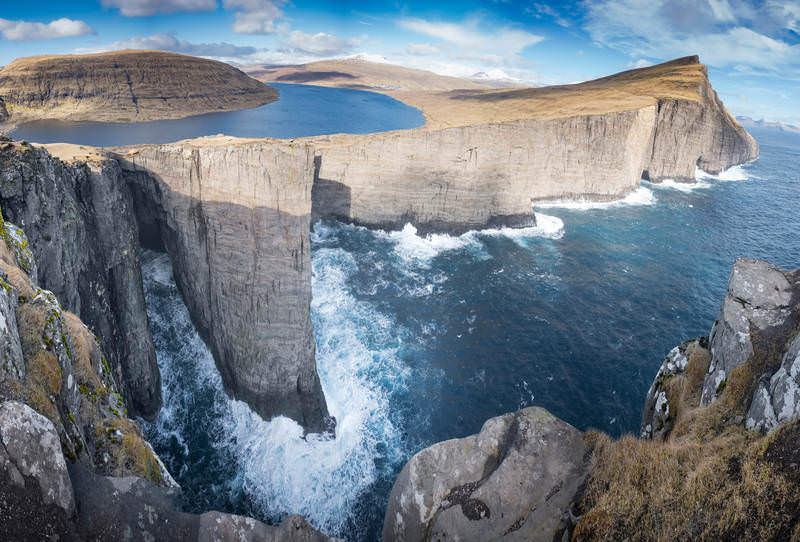 Photo Credits Marc Chesneau
Sørvágsvatn is very close with the ocean and the most interesting thing about this is that its only 40 meters above the sea level. The water goes by a higher cliff that prevents it from falling into the ocean. The outlet is waterfall Bøsdalafossur. There are some certain higher cliffs on the other side of the waterfall that give you the illusion that the lake is standing way higher from the sea level than it actually is.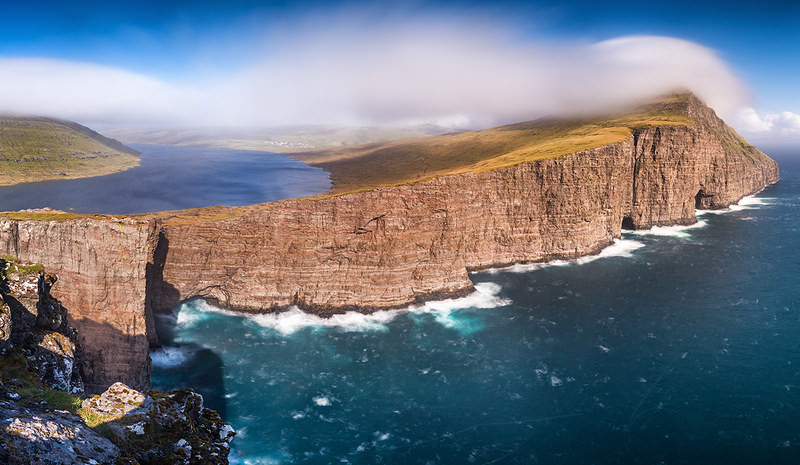 Photo Credits Cassie Hellenberg Yürekli
This nature masterpiece is such a treasure for the country that it has created some sort of disagreements regarding to the name of the lake. Apparently, people living in Sørvágur, which is located in the west side of the lake prefer to name it Sørvágsvatn. Translated to the native language it means "the lake by Sørvágur". While on the other hand, people living in Miðvágur and Sandavágur, which is located on the eastern side of the lake prefer to call it Leitisvatn. Translated it means "the lake by Leiti. However, the honest truth is that the lake is more close to the eastern side. A great solution that inhabitants have found to stop the debate of the name is referring to it as Vatnið, which means just "the lake". Isn't it amazing?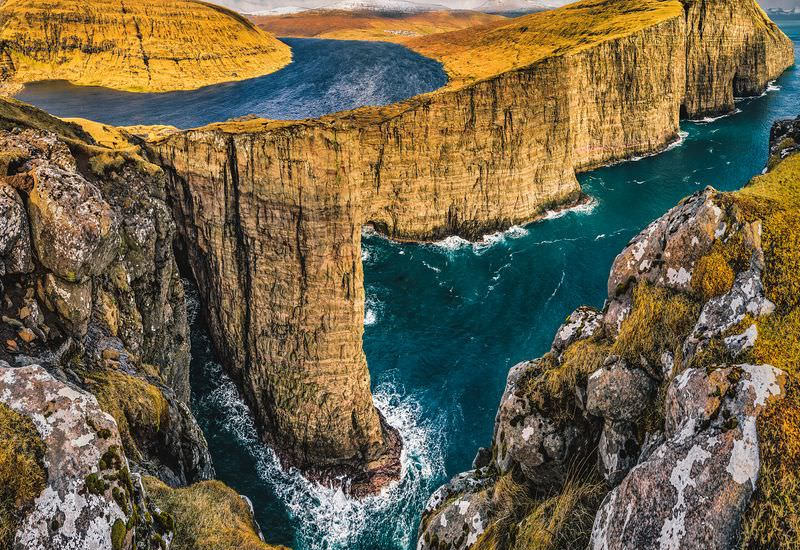 Photo Credits @vickimarphotography
Besides the lake, there is also the waterfall mentioned above that provides wonderful views. A great attraction to the tourists. On the lake people also find the opportunity to go fishing on the lake. Mostly there is the famous brown trout in the area. Since 2005 there have been boat excursions made especially for this reason.