The Darvaza gas crater, locally known as "The Gates to Hell" is a 226 feet (69m) wide burning hole located in the desert of Karakum, Turkmenistan.
The hole, which is rich in natural gas, has been burning for 50 years and is expected to continue burning...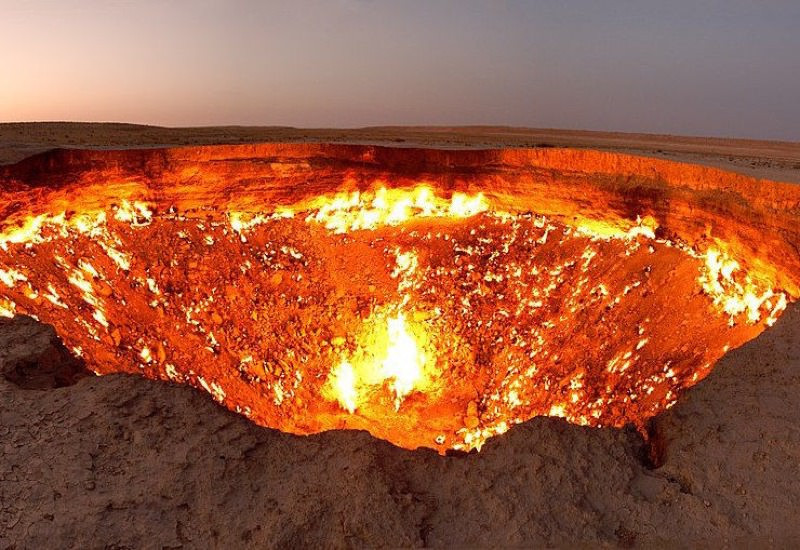 © Photo Credits: Tormod Sandtorv
In fact, the origin of the hole is not a mystery. Identified and inspected by Soviet engineers in 1971, the area of the hole was believed to be a petroleum reservoir. For this reason, the soviets installed a drilling rig to get a hold of the petroleum reservoir. Instead, the drilling rig punched into a cavern filled with natural gas and was buried inside. Harmful gas started to leak from the cavern and the soviet engineers decided to set the hole aflame in order for the gas to burn for a few weeks, trying to avoid an environmental disaster. 

They believed burning the hole would solve the problem. Obviously it didn't, as the hole has been aflame for more than 50 years and will still burn for quite some time.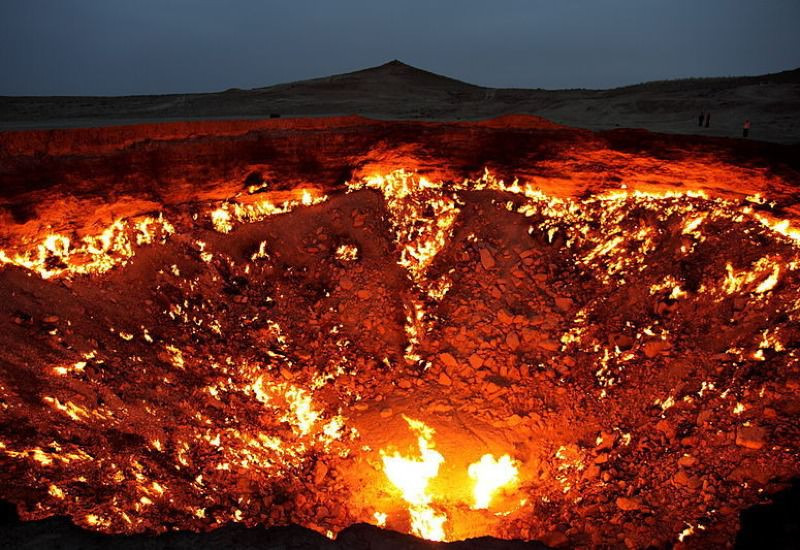 © Photo Credits: John Bradley
However, people are interested in witnessing the strange phenomenon and "The Gates of Hell" has become a tourist attraction in Turkmenistan. People set camp in the desert of Karakum and witness the giant hole burning with all its glory. Perhaps someday, they'll even notice the soviet drill buried in there somewhere.

WOULD YOU LIKE TO VISIT?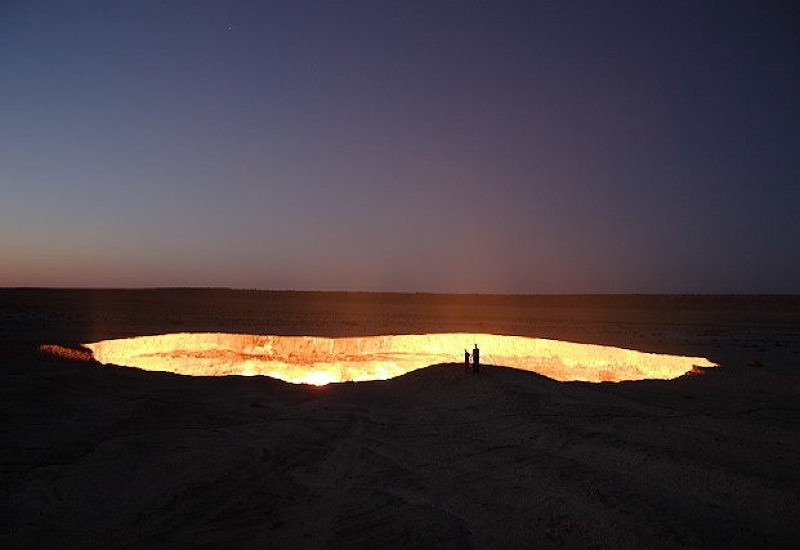 © Photo Credits: Flydime